Here are six riddles for kids where a guitar is the answer. These are therefore perfect for using with all of our other music and instrument riddles.
The first four of these are rhyming riddles (with the word 'guitar' completing the rhyme of the fourth), while the fifth is a one line riddle that also contains a rhyme.
The sixth idea is a What Am I riddle. To use that one, read the clue that's on the first line to your kids and have them take a guess at what they think it is that's being described. As the clue is that it's something that can be electric but which isn't a car, they might guess that it's a chair, a light bulb or a can opener.
If they don't guess that the answer is a guitar, read them the clue on the second line and have them guess again now that they have some additional information. Keep going until they either work out that a guitar's the answer or they run out of clues.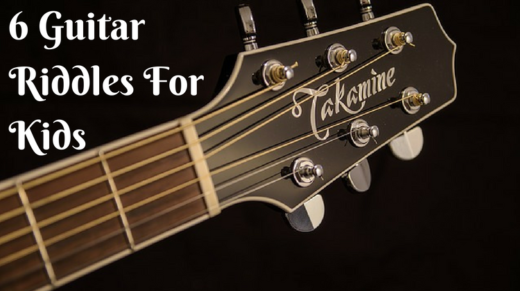 Guitar Riddles For Kids
This is not a giraffe
But it has a neck that's long
It's something with six strings
And is used to play a song
~
I can be acoustic
I can also be a bass
I can be electric
I get carried in a case
~
Although this is sometimes a bass
It's not a fish in the sea
Instead it's something with some strings
And it gets used musically
~
This can sometimes be electric
Although it is not a car
It's a musical instrument
With six strings – it's a _ _ _ _ _ _
~
This is something with six strings and music is what it brings
~
What Am I?
I can be electric but I'm not a car
I get carried in a case but I'm not a cellphone
I have a neck but I don't wear a scarf
I have strings but I'm not a tennis racket
I'm a musical instrument but I'm not a piano