Here are many different riddles for kids where the answer is 'ice'.
These riddles about ice could therefore be used with other riddles based on some of the following themes:
The first few of these are riddles that rhyme, then there's a one liner that might be better suited to older kids as it's a bit harder (younger kids may not know what an ice pick is).
The final one is part of our What Am I riddles series. To use this one, read the first line of the riddle to your children and have them guess what they think the answer is.
If they don't guess correctly, read out the second clue and have them guess again. Keep going until they get the right answer (or run out of clues).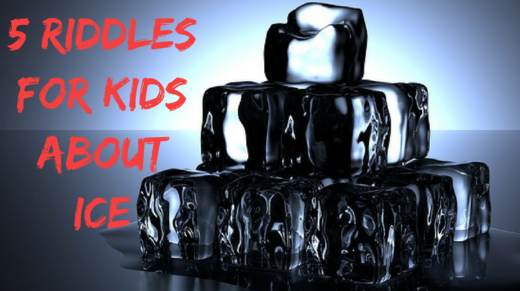 Ice Riddles For Kids
Unless you are wearing some gloves
I'm not something you want to hold
Because I'm what's put in your glass
In order to keep your drink cold
~
Water can come in three forms
But this is its solid state
When wearing special footwear
On it you're able to skate
~
If you went to Antarctica
You would see a lot of me
I float on top of the water
And am as cold as can be
~
Pick me if you want smaller cubes
~
What Am I?
I'm hard but I'm not a stone
I'm cold but I don't need a coat
If I get warmed up I change appearance but I'm not popcorn
I get put in drinks but I'm not a straw
I'm made of H20 but I'm not running water