For the last few weeks, we've been publishing a series of Valentine's Day riddles that you can use for fun activities with your kids.
We're continuing that series today with several different riddles where the answer is 'heart'.
These are therefore also good for using if planning games or activities with a human body or anatomy theme.
The first four of these are rhyming riddles, with the fourth using the word 'heart' to complete the rhyme.
The final one is a What Am I? riddle. To use that one, your child should read the first line and take a guess as to what they think the answer is.
If they're not correct, they should read the second line and guess again. Keep going until they either get the right answer or run out of clues.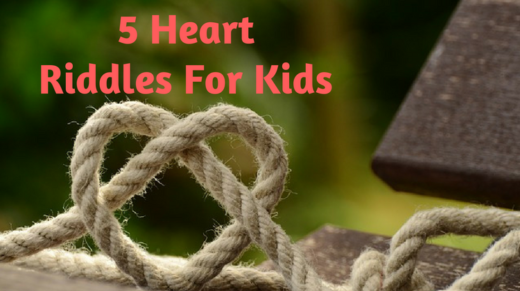 Heart Riddles For Kids
This part of your body
Helps keep your blood flowing
It's used as a symbol
To say you love something
~
Balloons and cards and bears
Use this red shape to say
That I love you so much
Every Valentine's Day
~
It's not in your tummy
But it's somewhere above
It is often thought of
As a symbol of love
~
You need to use your brain
If you want to be smart
If you want your blood pumped
You need to use your _ _ _ _ _
~
What Am I?
I'm red but I'm not a strawberry
I'm a shape but I'm not a square
I'm part of your body but I'm not your mouth
I'm a suit in a deck of cards but I'm not a spade
I'm used to say 'I love you' but I'm not a diamond