Here are a number of different rhyming riddles for kids that all have the answer of 'Haunted House'.
This means that they're ideal for using at Halloween parties for some spooky kids games or for any other kind of scary activity that you're planning.
If you like these Haunted House riddles, take a look at all our Halloween riddles for many more spooky ideas.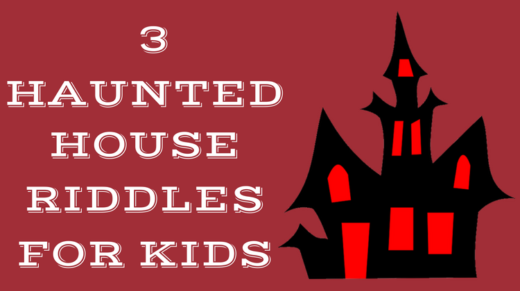 Haunted House Riddles For Kids
This place has hardly any lights
But a lot of creaking floors
There are all kinds of strange noises
And some random slamming doors
~
If you get lost in the middle of nowhere
And come across this place in the night
Then think twice about knocking on their front door
Unless you want to get a big fright
~
This structure isn't somewhere
You ever want to be
Because it has lots of ghosts
That make it so scary
~
Don't miss out on more great riddles like these ones -
sign up here
to get our free riddles for kids emailed to you throughout the week.