Here are five riddles for kids where the answer is a hat, meaning these are great for using with all our other clothes riddles.
The first four of these are rhyming riddles, while the fifth is a What Am I riddle.
To use that final idea, read the first line of the riddle to your kids and ask them to try guessing what they think is being described. As the clue is that it's something that can be used to cover things but which isn't a tent, they might guess that it's an umbrella, a lid or a roof.
If they don't guess that a hat is the answer, read them the second clue and ask them to guess again now that they have some further information. Keep doing this until they either work out that a hat is the answer or they run out of clues.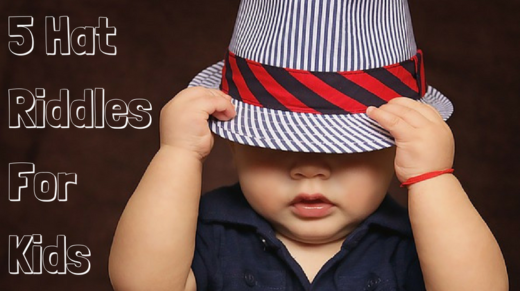 Hat Riddles For Kids
You might wear one that's hard
When on a building site
In restaurant kitchens
A chef's tall one is white
~
There is a sombrero
Or a fez that is red
What are both of these things
That are worn on your head?
~
Caps and sombreros
Stetsons and beanies
Snapbacks and berets
What are all of these?
~
I might be a beanie
Or a beret that's flat
Maybe a tall stetson
Which means I am a _ _ _
~
What Am I?
I'm used to cover things but I'm not a tent
I can be used to block the sun but I'm not sunscreen
I'm made of fabric but I'm not an umbrella
I come in different styles but I'm not a T-shirt
I'm worn on the head but I'm not a pair of sunglasses