Here are seven riddles for kids where a hand is the answer, so they're great for using with our other human body and anatomy riddles.
The first five of these riddles rhyme, while the sixth is a one line riddle that also contains a rhyme.
The seventh and final riddle asks your kids What Am I? To use that idea, read the first line to your children and have them take a guess at the answer. As the clue is that it's something that can be used to hold things but which isn't a bag, they might guess that it's a phone case, a hammock or a box.
If they don't guess that the answer is a hand, read them the second clue and ask them to guess again now that they have some additional information. Keep doing this until they either guess that a hand is the answer or they run out of clues.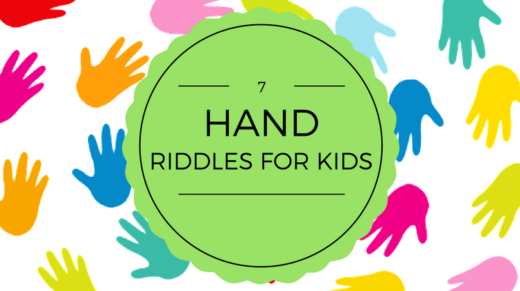 Hand Riddles For Kids
This is something with a palm
Although it is not a tree
It's something with five nails
And it's part of your body
~
This is what you use to write
But it is not a pen
One of these has five fingers
And two of them have ten
~
This is something you might hold
Of a person that you love
When it's really cold outside
You might put it in a glove
~
I am a body part
That's attached to your wrist
When I have been curled up
I am known as a fist
~
This might be made into a fist
If you are not feeling calm
This is a part of your body
That's at the end of your arm
~
It's attached to your wrist and it can make a fist
~
What Am I?
I can hold things but I'm not a bag
I'm used to write things down but I'm not a pen
I have digits but I'm not a cellphone
I have nails but I'm not a hook
I'm part of your body but I'm not a foot