Here are six riddles for kids where the answer is the color green
These are therefore great for using with all our other riddles about different colors.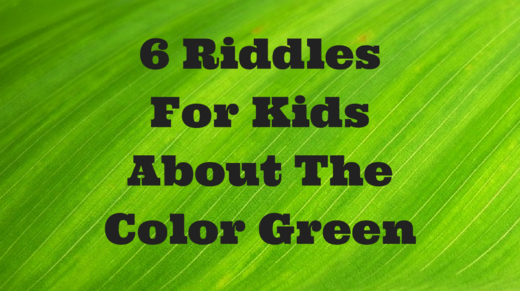 Green Riddles For Kids
Certain types of peppers
Some asparagus and peas
Lettuce, spinach and limes
What's the color of all these?
~
A granny smith apple
The inside of a kiwi
What's the color of these
And a head of broccoli?
~
I am a secondary color
I am envy's color some would say
I am also the color you see
When celebrating St Patrick's Day
~
What's the color of some mint
A wine bottle made of glass
Crocodiles, frogs, the Hulk
Shamrocks, Kermit and some grass
~
A nice, crisp dollar bill
And the leaves up on the trees
A tasty cucumber
What's the color of all these?
~
Orange, violet, yellow
Blue, red and indigo
What's the missing color
That is in a rainbow