Here are eight riddles for kids where grass is the answer. These ideas are therefore perfect for using with our other nature riddles.
The first five of these riddles rhyme, while the next two are both one line riddles.
The eighth and final idea is a What Am I riddle. To use that one, read the clue that's on the first line to your children and have them take a guess at the answer. As the clue is that it's something that has blades but which isn't a fan, they might guess that it's a razor, knife or a helicopter.
If they don't guess that the answer is grass, read them the clue that's on the second line and ask them to take another guess. Keep going until they either work out that grass is the correct answer or they run out of clues.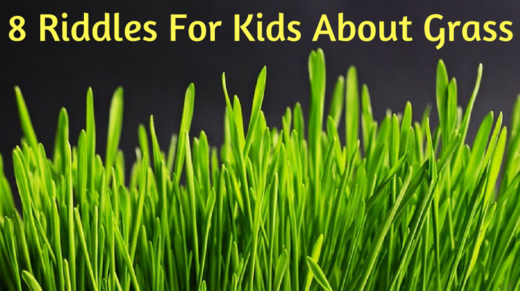 Grass Riddles For Kids
Although it's made of blades
It's something that can grow
As it's not a razor
It's something that you mow
~
This is something that is green
Many sports on it are played
Even though it's what gets cut
A piece of it's called a blade
~
I am something on the ground
In your yard I can be seen
I am something that gets cut
And I am the color green
~
This is a tennis surface
Although it isn't clay
If you leave this to dry out
It might turn into hay
~
Although this thing has many blades
It's not used as a chopper
To make the name of an insect
Put this word before 'hopper'
~
Even though I have blades, I'm the one that gets cut
~
I'm green and grow, I'm what you mow
~
What Am I?
I have blades but I'm not a fan
I get cut but I'm not hair
I get walked on but I'm not carpet
I'm green but I'm not a frog
I'm in your yard but I'm not a flower