Here are some riddles for kids where the answer is a pair of glasses. These could therefore be used with our other riddles about items you can find around the house or things you can wear.
The first couple of these are rhyming riddles, while the third asks your kids What Am I?
To use that final idea, read the first line of it to your children and ask them to try guessing what they think the answer might be. As the clue is that it's something that has arms but which doesn't have any hands, they might guess that it's a chair or a robot.
If they don't guess that a pair of glasses is the answer, read them the second clue and have them take another guess now that they have some additional information. Keep going until they either guess that the answer is a pair of glasses or they run out of clues.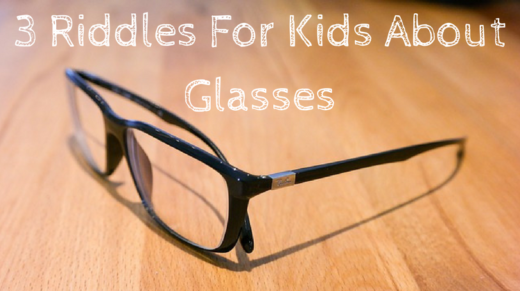 Glasses Riddles For Kids
I'm something that covers your eyes
But I do not block out light
Instead you look through my lenses
As I help correct eyesight
~
I'm found on people's faces
As I'm something that they wear
I help correct bad eyesight
And always come as a pair
~
What Am I?
I have arms but I don't have any hands
I have a bridge but I don't go over water
I have rims but I'm not a car
I have lenses but I'm not a camera
I'm found on a face but I'm not a beard