We've been publishing a series of animal-themed riddles recently and we have another set today, with all of these having giraffe as their answer.
The first three of these rhyme while the fourth is a What Am I? riddle.
To use that last one, read the first line to your kids and get them to guess the answer. If they're incorrect, read them the second line and get them to guess again.
Keep doing this until they've worked out that the answer is giraffe or until they run out of clues.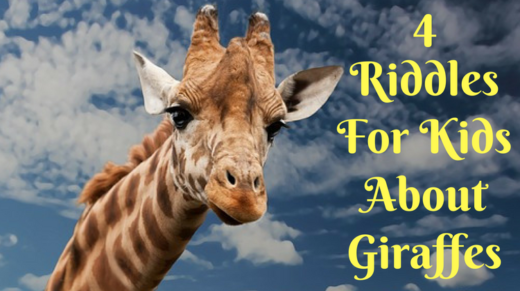 Giraffe Riddles For Kids
I like to use my long tongue
To eat leaves from tops of trees
I don't have to climb up though
With my long neck it's a breeze
~
It lives in Africa
From tall trees it does peck
This creature's most well known
For having a long neck
~
If you go to a Toys "R" Us
You might get to see some Geoffreys
Which are a type of animal
That can eat from the tops of trees
~
What Am I?
I have four legs but I'm not a chair
I have a long tongue but I'm not a frog
I eat trees but I'm not a koala
I live in Africa but I'm not a lion
I have a long neck but I'm not a bottle