Our series of animal riddles continues today with a collection where the answer to each one is frog.
The first four of these are rhyming riddles, while the fifth asks What Am I?
To use the final riddle, read the first line of it to your children and ask them to guess what it is they think you're describing.
If their guess is incorrect, read them the second line and ask them to guess again. Keep doing this until they either guess the right answer or until they run out of clues.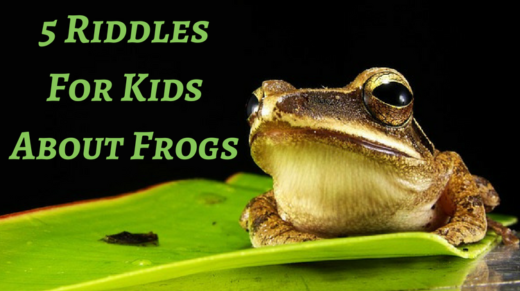 Frog Riddles For Kids
I like to hop around
I'm a tadpole when I'm young
I am green and I croak
And catch flies with my long tongue
~
If you were to kiss one of these
Then your lips you might want to rinse
Although it might be worth trying
In case it turns into a prince
~
What type of animal is this?
He's a very famous muppet
He is much loved by Miss Piggy
He's green and his name is Kermit
~
I like to hop around
By using my four feet
But sadly it's my legs
Which the French like to eat
~
What Am I?
I catch flies but I'm not a spider
I'm green but I'm not a leaf
I have a long tongue but I'm not a giraffe
I'm an amphibian but I'm not a salamander
I have part of me eaten by the French but I'm not a snail