We've published hundreds of brand new and original riddles for kids over the years on this site.
We've now gathered together some of the best of those riddles and used them to produce many free printable worksheets. You can therefore print off these free worksheets for your kids to complete any time they might want a fun activity to work on.
We've organized these worksheets into different themes – animals, household items, Christmas, food and many more.
The pages listed below contain all those riddles, along with a copy of the free riddle worksheet. All you need to do is click on the blue button at the bottom of the pages to view the PDFs that you can either save for later or print off right now.
No matter whether you're a parent, teacher, babysitter or someone else who spends time with children, these free worksheets are guaranteed to get your kids thinking and keep them entertained.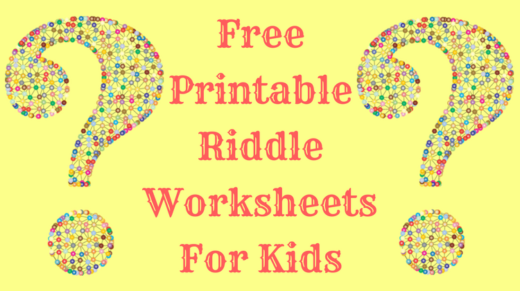 Free Printable Riddle Worksheets