Today's collection of riddles for kids can all be answered with 'football.'
These ideas can therefore be matched well with our other riddles with a sports, game or Thanksgiving theme.
All of these rhyme, with the final idea also being a one line riddle.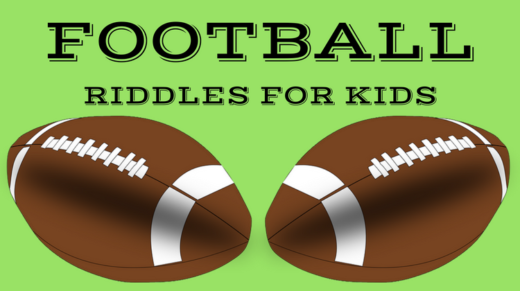 Football Riddles For Kids
In this game
You will not frown
If you score
A great touchdown
~
Denver, Pittsburgh and Seattle
New England, Dallas and Green Bay
Chicago, Oakland and New York
What is the sport these cities play?
~
An annual tradition
On every Thanksgiving Day
Is watching the great team sport
The Lions and Cowboys play
~
What's played by a Detroit Lion on the gridiron?