Here are eight riddles for kids where the answer is a foot. These are therefore perfect for using with all of our other anatomy and human body riddles.
The first six of these are rhyming riddles, while the seventh is a one liner that also contains a rhyme.
The eighth of these is a What Am I riddle. To use that one, read the clue that's on the first line to your children and ask them to take a guess at what they think the answer might be. As the clue is that it's something that comes as a pair but which isn't jeans, they might guess that it's underwear, glasses or scissors.
If your kids don't guess that a foot is the answer, read them the second clue and have them take another guess. Keep doing this until they either guess correctly that the answer is a foot or they run out of clues.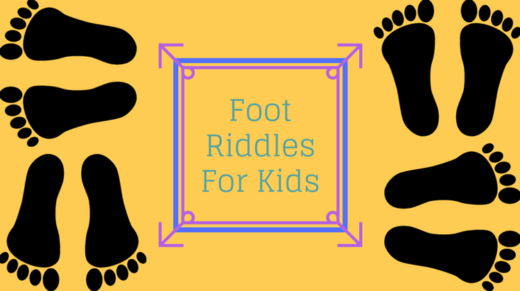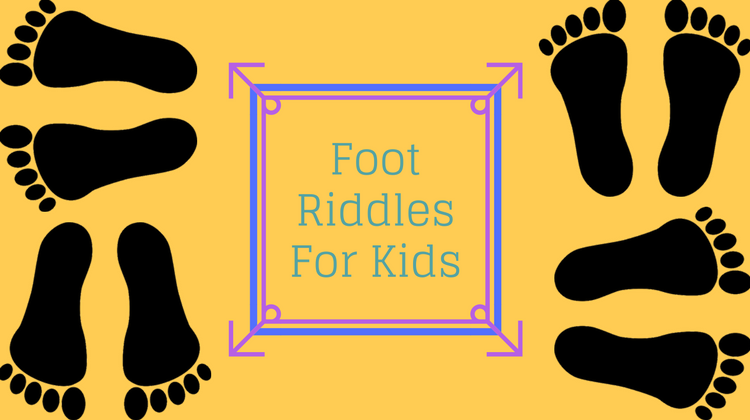 Foot Riddles For Kids
I'm something with five digits
But I am not a hand
When you walk along the beach
I leave prints in the sand
~
Your body has two of these
But they cannot give a kiss
You use them to help you walk
And twelve inches make up this
~
This is a body part
That can be found in twos
It is a type of length
And gets put into shoes
~
I'm a unit that measures length
Although I'm not a mile
There's two of me on your body
But I'm not used to smile
~
This is something with digits
Although it's not a clock
It is something with an arch
And gets put in a sock
~
I'm something that helps you move
But I am not a wheel
As I'm part of your body
With a sole and a heel
~
Your body has two, it's put in a shoe
~
What Am I?
I come as a pair but I'm not jeans
I have several digits but I'm not a cellphone
I have an arch but I'm not a bridge
I have nails but I don't have a hammer
I'm part of the body but I'm not a hand