Here are some riddles for kids where the answer is 'Jolly Roger', although 'Skull & Crossbones' is an acceptable answer for the first one.
The first couple of these are rhyming riddles, while the final one is a one-liner.
These are all great for using with our pirate riddles, especially if you're planning a pirate-themed children's birthday party.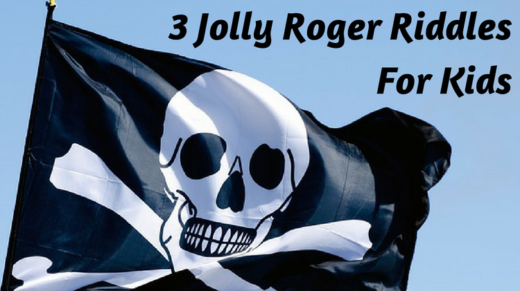 Jolly Roger Riddles For Kids
The image on this pirate flag
Is sure to give people a fright
It has parts of a skeleton
On a background as dark as night
~
This scary looking flag is what flies
At the top of a pirate ship
It has a skull and crossbones on it
In case you needed a tip
~
This pirate flag sounds like it's named after a happy man