Our series of household item riddles for kids is continuing today with five where the answer is a fireplace.
These are therefore also great for using with our other winter riddles and for things that you might find in a living room.
The first four of these are rhyming riddles, with the word 'fireplace' completing the rhyme of the fourth.
The fifth and final one listed below is a What Am I riddle. To use that, read the clue that's on the first line to your kids and have them take a guess at the answer.
As the clue is that it's something that can keep you warm but which isn't a scarf, they might guess that it's a sweater, jacket or hat. If they don't guess that it's a fireplace, read them the second clue and ask them to guess again now that they have some extra information. Keep doing this until they either realize that a fireplace is the answer or they run out of clues.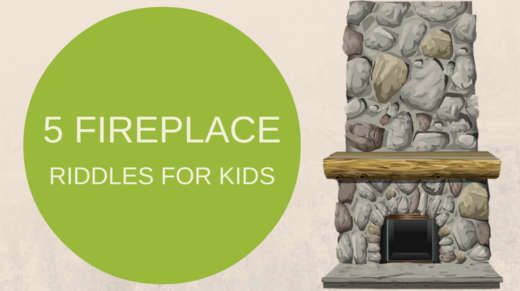 Fireplace Riddles For Kids
This can be found inside some homes
But can you work out its name?
Surrounded by a mantelpiece
It has logs that are aflame
~
What's the answer to this rhyme?
I am found beneath a chimney
And when it is Christmas time
I have stockings hung over me
~
When used it can warm you up
But try not to burn your hand
When he comes down a chimney
This is where Santa would land
~
If you travel overseas
Then you need to buy a case
If you want log flames at home
Then you need a _ _ _ _ _ _ _ _ _
~
What Am I?
I can keep you warm but I'm not a scarf
I'm often made of brick or stone but I'm not a wall
I sometimes have a poker but I don't have a deck of cards
I contain logs but I'm not a forest
I'm found beneath a chimney but I'm not Santa