Our series of geography riddles continues today with four that all have Europe as the answer.
Depending on which one of these you choose to use with your kids, these rhyming riddles could also be used with some of our other themes like cities and countries.
They could all be used with our riddles about different continents as well.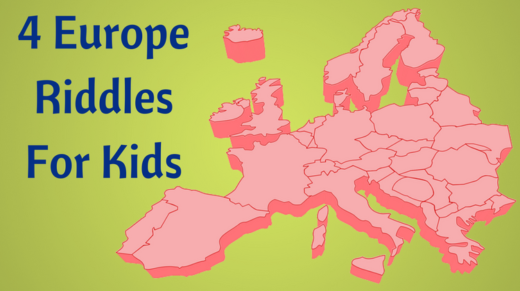 Europe Riddles For Kids
This is the name of a continent
Which has fifty different countries
People living there might be British,
French, German, Polish or Maltese
~
If you like to travel round the world
And were to visit Italy
Spain, Portugal, Greece and Croatia
On which continent would you be?
~
When looking at this continent
Some capital cities you might see
Include Warsaw, Prague and Dublin
London, Paris, Rome and Helsinki
~
I'm a continent of the world
Russia is my largest country
I'm to the north of Africa
And also contain Germany