Here are four riddles for kids where an elevator is the answer to each one. These are therefore perfect for using with our other building riddles.
The first three of these are rhyming riddles, while the fourth asks your children What Am I?
To use that final idea, read the clue that's on the first line to your kids and ask them to try guessing the answer. As the clue is that it's something that has buttons but which isn't a shirt, they might guess that it's a microwave, a TV remote or a car stereo.
If they don't guess that the answer is an elevator, read them the clue on the second line and ask them to guess again. Keep going until they either work out that an elevator is the answer to the riddle or until they run out of clues.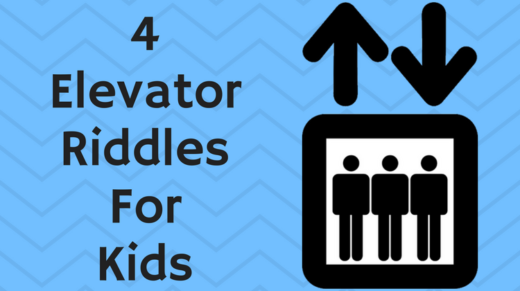 Elevator Riddles For Kids
You need to press its button
To go to another floor
However this thing won't move
Until it has closed its door
~
Although I'm not a book
I need two stories or more
I go straight up and down
To go to another floor
~
If you want to go up a floor
You might use an escalator
Another choice that goes straight up
It is called an _ _ _ _ _ _ _ _
~
What Am I?
I have buttons but I'm not a shirt
I have doors but I'm not a house
I go up and down but I'm not an umbrella
I need at least two stories but I'm not a book of fairytales
I'm found in tall buildings but I'm not a penthouse