Today brings another set of riddles for kids with a food theme, with the answer to all of these being 'egg' or 'eggs.'
Four of these cracking riddles are rhyming ones, while the last one hopefully won't scramble their brains when asking What Am I?
To use the What Am I? riddle, read the first line to your children and have them take a guess at what they think you're describing.
If they're not right, read them the second line and have them guess again. Keep doing this until they work out that you're describing an egg or until they run out of clues.
If you're planning all kinds of egg-related activities, here's an outdoor game that's great for using with a group of kids.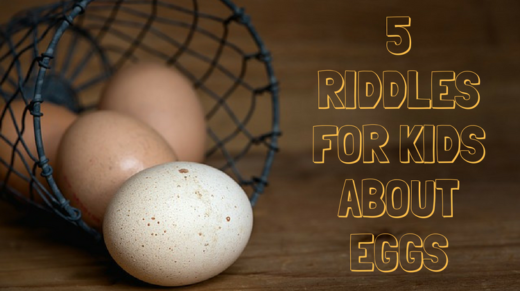 Egg Riddles For Kids
I'm sometimes decorated
Using paint or with a pen
I can be eaten scrambled
And I get laid by a hen
~
This is a type of food
And its shape is an oval
Humpty Dumpty was one
Before he fell off a wall
~
When they are incubated
You might get a chick inside
Otherwise they are eaten
Scrambled or boiled or fried
~
An ostrich's is very big
A chicken's one can be quite small
It is something that you can eat
Which you can boil or scramble
~
What Am I?
I can be decorated but I'm not a house
I can be boiled but I'm not a kettle
I have a shell but I'm not a crab
I can be cracked but I'm not a joke
I come from a chicken but I'm not a nugget