In no time at all it's going to be Easter which is a great time to organize fun games and activities for your kids.
If you need any riddles for those activities, here are some where the answer is the Easter Bunny. There are some rhyming riddles, a one-liner and a What Am I? Riddle.
To use the What Am I? idea, read the first line of it to your children and get them to take a guess at what they think is being described.
If they're incorrect, read them the second line and have them guess again. Keep going until they either get the right answer or run out of clues.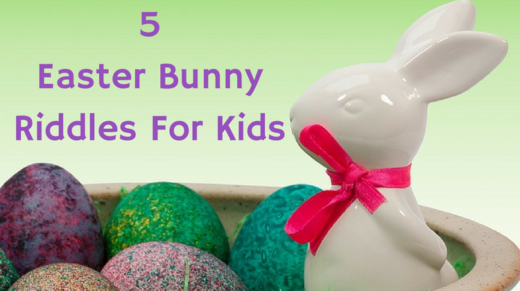 Easter Bunny Riddles For Kids
He goes hopping around
Leaving some eggs behind
So that on Easter Day
You will have treats to find
~
When it is Easter
I go hopping around
Leaving lots of eggs
Which then need to be found
~
I'm an animal
And I like to hop
I have Easter eggs
That I like to drop
~
I'm something hopping round dropping eggs on the ground
~
What Am I?
I drop things but I'm not clumsy
I like to hop but I don't have a pogo stick
I'm an animal but I'm not a dog
I leave eggs behind but I'm not a chicken
I come out at Easter but I'm not a Cadbury's Creme Egg