We're continuing our series of animal riddles today with many where the answer is in fact a mythical creature – a dragon.
These ideas therefore also go well with our riddles for kids about monsters and other types of scary things.
There are six riddles in total – the first five are rhyming ones and the sixth asks your kids What Am I?
To use the last idea, read your children the first line of it and ask them to take a guess at what they think you're describing.
If they don't guess correctly, read them the second clue and have them guess again. Keep doing this until they either guess that the answer is dragon or they run out of clues.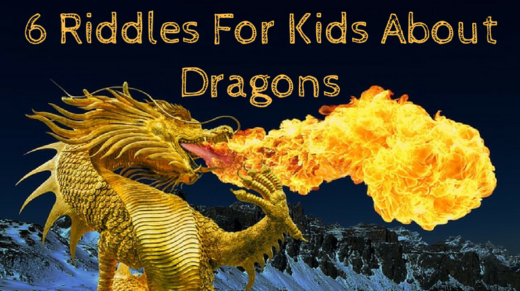 Dragon Riddles For Kids
This looks a bit like a lizard
Its wings help it fly higher
It is a mythical creature
That's able to breathe fire
~
In The Hobbit there was one
Harry Potter had more than three
If you were to make one mad
From its mouth fire you would see
~
It's a scary reptile
A giant lizard with wings
Because it can breathe fire
Great fear is what it brings
~
This is a legendary creature
Whose fiery breath can be quite ruthless
In movies about how to train them
The main one went by the name Toothless
~
There's one that is called Smaug
Who in The Hobbit guarded gold
The fire that he breathed
Means that you would never be cold
~
What Am I?
I have a tail but I'm not a mouse
I have scales but I'm not a fish
I have wings but I'm not an airplane
I'm a mythical creature but I'm not a unicorn
I have fire coming out of my mouth but I'm not a flame thrower