We have five riddles for kids today where the answer to each one is diamond.
These therefore go well with our jewelry riddles, while some of them can also be used with our other themes such as sports, shapes and toys.
The first four of these rhyme, while the fifth is a What Am I riddle.
To use that last riddle, read the first line to your children and ask them to guess the answer. As it's something that can be cut, they might suggest grass, fingernails or paper.
If they don't guess the correct answer, read them the second clue and ask them to guess again. Keep going until they either guess that diamond is the answer or they run out of clues.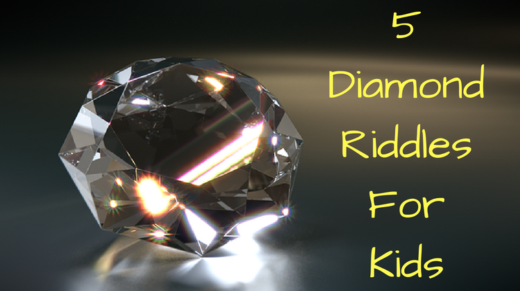 Diamond Riddles For Kids
I am not a heart
Club or a spade
I'm put on a ring
When it is made
~
On a baseball field
You'll see a mound
There is also this shape
Batters run around
~
I'm a type of red card
But I am not a heart
Of an engagement ring
I am usually part
~
I am a shape with four sides
But I am not a square
I'm also a type of jewel
Which on a ring you'd wear
~
What Am I?
I can be cut but I'm not a vegetable
I'm found on a baseball field but I'm not grass
I'm found on a ring but I'm not a boxer
I'm in a deck of cards but I'm not a joker
I'm a suit but I'm not an item of clothing