Here are five riddles for kids where milk is the answer, so they're perfect for using with our other dairy, beverage and farm riddles.
The first four of these riddles rhyme, while the fifth is a What Am I riddle.
To use that last one, read the first line of it to your kids and ask them to try guessing what they think the answer might be. As it's something that's white but which isn't a snowman, they might guess that it's a piece of paper, a cloud or a bathtub.
If they don't guess that the answer is milk, read them the second clue and have them guess again. Keep doing this until your children either work out that milk is the answer or they run out of clues.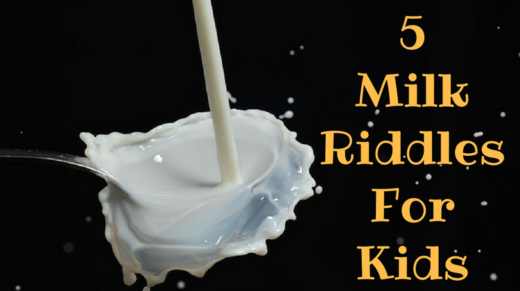 Milk Riddles For Kids
If you had none with your cereal
I don't think that you would be pleased
Although you pour it from a bottle
From a cow's udder it is squeezed
~
I'm something that is white
In a bottle I am stored
I'm something you can drink
On cereal I am poured
~
This is a type of liquid
But it's not oil or ink
It's white and comes from a cow
And it's something you can drink
~
When flavors are added to this
It can be turned into a shake
It's added to your cereal
And when churned, butter you can make
~
What Am I?
I'm white but I'm not a snowman
I'm wet but I'm not sunscreen
I'm stored in the fridge but I'm not yogurt
I'm added to breakfast cereal but I'm not sugar
I'm something you can drink but I'm not water