We're continuing our series of riddles for kids about household items today with five where the answer is a set of curtains.
The first four of these are rhyming riddles while the fifth asks your children What Am I?
To use that fifth idea, read the clue that's on the first line to your kids and ask them to take a guess at what they think the answer might be. As the clue is that it's something that gets hung but which isn't a piece of art, they might guess that it's a photo, a shirt or a banner.
If they don't guess that curtains is the answer, read them the second clue and ask them to take another guess. Keep doing this until they either answer correctly or they run out of clues.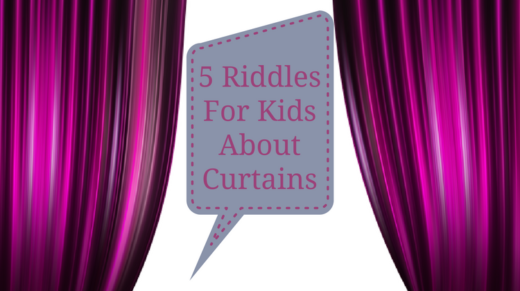 Curtains Riddles For Kids
These are long and made of fabric
But they're not superhero capes
They are used to cover windows
And are often also called drapes
~
One of these is what's lowered down
At the end of a theater show
You can find these in most houses
They block sun coming through the window
~
These are found in many houses
But it is not a set of keys
They are used to cover windows
And some showers have one of these
~
Do you have these in your home?
In front of your windows you might
They're long and made of fabric
And they're used to block out the light
~
What Am I?
I get hung but I'm not a piece of art
I'm found in a house but I'm not a picture frame
I'm made of fabric but I'm not a shirt
I block light but I'm not an eclipse
I cover windows but I'm not a set of blinds