Here are six different riddles for kids where the answer is corn.
These are therefore perfect for any kind of fall or Thanksgiving activities, as well as anything to do with food or farming.
Most of these riddles rhyme, although there's a short one-liner as well as a What Am I riddle.
With the What Am I idea, read one clue at a time to your kids and see how many clues they need in order to work out the answer.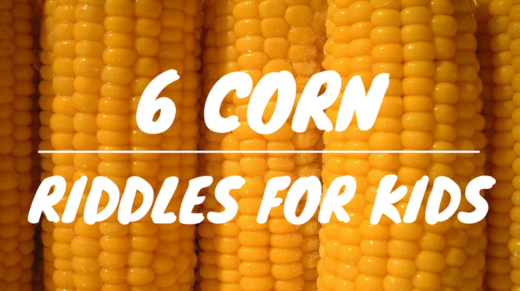 Corn Riddles For Kids
For dinner at Thanksgiving
This food is something you'll need
It is normally yellow
And the kernels are maize's seed
~
As fall starts to progress along
And nights continue getting colder
This tasty food is something that
Can be eaten off a cob holder
~
This normally grows in fields
It's a grain from what I hear
It can be eaten piece by piece
Or straight from a long ear
~
This popular grain is yellow
And is grown outside in a field
Many people add some butter
Once it's cooked and the husk is peeled
~
Do you think this food is a-maize-ing? I'm all ears!
~
What Am I?
I'm yellow but I'm not the sun
I grow in a field but I'm not a sunflower
I'm found on an ear but I'm not a piece of jewelry
I go well with butter but I'm not a slice of toast
I'm associated with cob but I'm not a web