Here are six riddles for kids where the answer is a coin, so these are great for using with our other money riddles.
The first five of them are rhyming riddles, while the sixth asks your children What Am I?
To use that final idea, read the first line of it to your kids and have them take a guess as to what they think the answer might be. As the clue is that it's something that has writing on it but which isn't a piece of paper, they might guess that it's a billboard, a TV screen or a road sign.
If they don't guess that a coin is the answer, read them the second clue and ask them to take another guess. Keep doing this until they either work out that the answer is a coin or they run out of clues.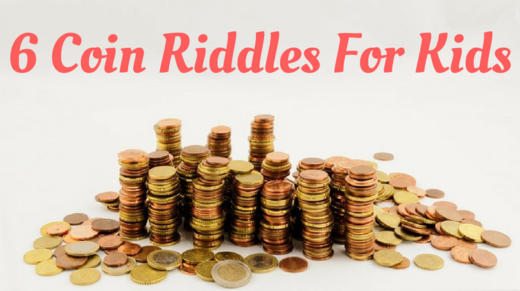 Coin Riddles For Kids
I'm something made of metal
Although I am not a bell
I am something that is round
You throw in a wishing well
~
Although this item is never half
It can sometimes be a quarter
If you come across a wishing well
You might throw it in the water
~
I am something that is round
But I don't ever tell the time
I'm often found in a purse
I might be a penny or dime
~
This is something small and round
Your piggy bank might have many
As it can be a quarter
A dime, nickel or a penny
~
Although I am not a salad
I am something that can be tossed
When you need to buy something cheap
I might be used to pay its cost
~
What Am I?
I have writing on me but I'm not a piece of paper
I have a head but I'm not lettuce
I'm made of metal but I'm not a robot
I have a tail but I'm not an animal
I can be tossed but I'm not a salad