Here are some coffin riddles written specially for kids.
These ideas are perfect for using at a Halloween party, a birthday party with a haunted house theme or any other kind of scary activities or games.
If you're planning a Halloween party, here are some great coffin invitations you could use.
And if you like these rhyming riddles, be sure to check out all of our other Halloween-themed riddles.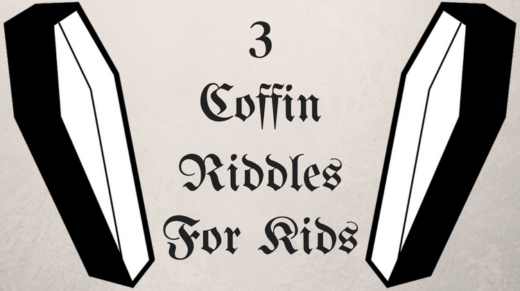 Coffin Riddles For Kids
When you put a person in this
You shouldn't hear any knocks
If you do there's been a mistake
And you should open this pine box
~
What's it like being in one
Is something you might wonder
It's best not to find out though
As you'd be six feet under
~
If you find yourself laying in one
You won't be feeling merry
As it means that when the lid is closed
It's you that they will bury