For the last couple of months, we've been publishing a series of riddles for kids about items you can find around the house. We're continuing that series today with six where a clock is the answer.
The first five of these are rhyming riddles, with the word 'clock' being placed in the gap of the fifth one to complete the word 'clockwise.'
The sixth of these is a What Am I riddle. To use that idea, read the clue that's on the first line to your kids and have them take a guess at what they think the answer might be.
As the clue is that it's something that's usually round but which isn't a pizza base, they might guess that it's a donut, a ball or a burger.
If they don't guess that the answer is a clock, read them the second clue and ask them to guess again. Keep going until they either realize that a clock is the answer or they run out of clues.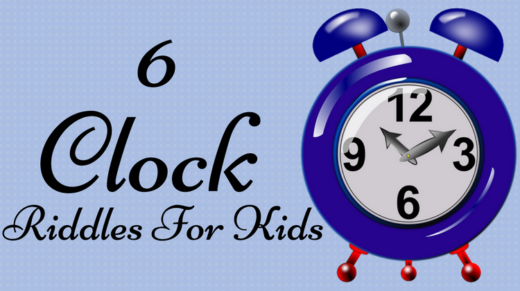 Clock Riddles For Kids
I'm something that is often round
But I'm not a pizza base
I have hands but don't have fingers
And have numbers on my face
~
I am something that has a face
But I don't ever wear a cap
I am something that tells the time
Although I do not have a strap
~
Although this item has a face
It's not able to smile
An old version of one of these
Was known as a sundial
~
If there's a meeting you have to go to
You'll need to know the time and place
Something that can help with one of these things
Has two or three hands over its face
~
This things has hands and a face
But it doesn't have any eyes
If you rotate to the right
It means you are turning _ _ _ _ _ wise
~
What Am I?
I'm usually round but I'm not a pizza base
I tell people something but I don't have a mouth
I have numbers on me but I'm not a phone
I have hands but I don't have any fingers
I have a face but I don't have any eyes