Here are three riddles for kids where the answer is a Christmas wreath.
The first two of these rhyme, while the third is a What Am I riddle. For the latter one, read the first line of the riddle to your child(ren) and see if they can guess the correct answer.
If they can't read the second clue and have them guess again. Keep going until they get the correct answer or they run out of clues.
These ideas can be used with all of our other Christmas riddles, although they can also work with other themes like nature or winter.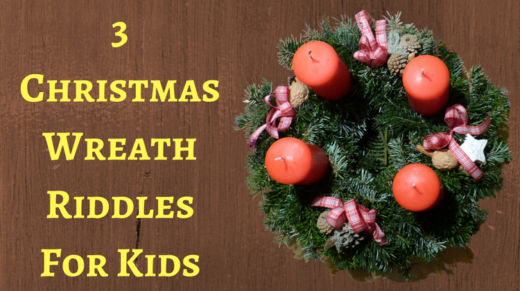 Christmas Wreath Riddles For Kids
It can be made from evergreens
Pine cones, berries and it's round
On the front door of someone's house
At Christmastime it is found
~
This ring is made of leaves,
Flowers, fruits, twigs and more
And then at wintertime
It hangs on your front door
~
What Am I?
I'm round but I'm not a wheel
I'm seen in December but I'm not Santa
I'm usually green but I'm not a pea
I'm made of twigs, flowers and leaves but I'm not a bird's nest
I can be found on the front door of a house but I'm not a doorbell