Here are some rhyming riddles for kids where the answer is a Christmas stocking.
These are therefore great for using with all our other riddles with a Christmas theme.
Another idea would be to use this on Christmas morning along with some scavenger hunt clues where they have to find the stocking and their gifts.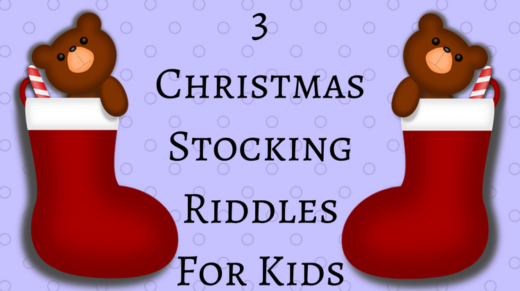 Christmas Stocking Riddles For Kids
It's late at night on Christmas Eve
And Santa's here making his stop
One of the things that he will do
Is fill this item to the top
~
What will it be stuffed with
There's nobody who knows
But it looks like something
You'd slide over your toes
~
These oversized socks are hung
Up above the fireplace
Where they're stuffed with lots of gifts
To put a smile on your face