Our series of transport riddles is continuing today with nine that all have a car as the answer.
The first eight of these are rhyming riddles, with the word 'car' completing the rhyme of the eighth one.
The final riddle asks your children What Am I? To use that idea, read the first line to your kids and have them take a guess at what they think the answer would be. As the clue is that it's something with seats but which isn't a classroom, they might guess that it's a living room, a movie theater or a train.
If they don't guess that it's a car after that first clue, read them the clue on the second line and have them take another guess now that they have some additional information. Keep doing this until they either guess that the answer is a car or they run out of clues.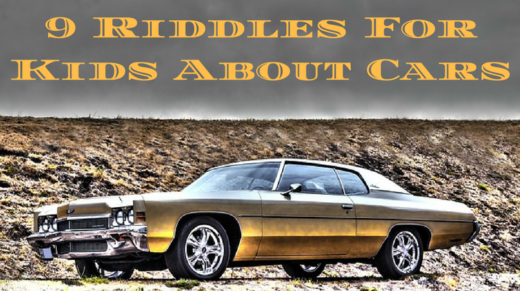 Car Riddles For Kids
If you ever want one of these
Then a license you must get
This transport's spelled with three letters
But it isn't called a jet
~
Though I'm not an elephant
I am something with a trunk
If I get old and rusty
You might sell me off as junk
~
Even though it is not a house
It has mirrors and windows
It even has seats and a roof
And four doors that you can close
~
This is a type of vehicle
Which is sometimes a sedan
There's an SUV or hatchback
And sometimes a minivan
~
This is something that can transport you
It has four tires and a steering wheel
You can sit in the front or back seat
It's also known as an automobile
~
I am something with a hood
But I am not a coat
I am a type of transport
But I am not a boat
~
You might use a clutch
To put this into gear
And there's a wheel
You use so you can steer
~
I'm a three letter word
That can get you very far
As I have four wheels
Which means that I am a _ _ _
~
What Am I?
I have seats but I'm not a classroom
I have mirrors but I'm not a barber shop
I have windows but I'm not a bathroom
I have wheels but I'm not an airplane
I have a trunk but I'm not an elephant