Continuing our series of Easter riddles, today's set all have the answer 'Easter Egg.'
If you've found this page and are instead looking for riddles you can use when hiding Easter eggs for your children, our sister site Scavenger Hunt has two sets you can use here and here, complete with free printable clues.
The first three of these are rhyming riddles, while the fourth asks What Am I?
To use that final idea, your kids should read the first line and then take a guess at what they think the answer is.
If they're incorrect, they should read the second clue and take another guess. Keep going until they either work out that the answer is an Easter egg or they run out of clues.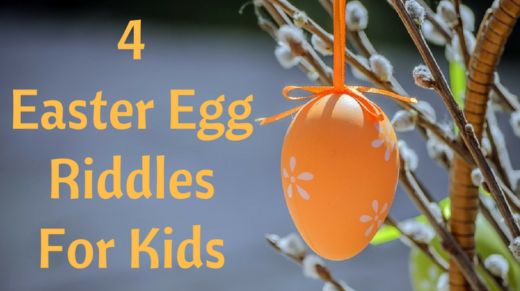 Easter Egg Riddles For Kids
In March or April
These things do abound
A certain bunny
Leaves these on the ground
~
Sometimes these are hollow
And have chocolate inside
Other times they're real
And you paint their outside
~
When you wake up on Easter Day
It's always time to hunt for these
Look for these ovals high and low
So climb up and get on your knees
~
What Am I?
I'm colorful but I'm not a rainbow
I'm hunted for but I'm not an animal
I sometimes contain chocolate but I'm not an advent calendar
I have a shell but I'm not a crab
I'm sometimes painted but I'm not hung on a wall
I'm left by a bunny but I'm not the remains of a carrot