Here are three riddles for kids where the answer is butter, so these are great for using with our other riddles about types of food or dairy products.
The first two of them are rhyming riddles, while the third asks your children What Am I?
To use the What Am I riddle, read the clue that's on the first line to your kids and have them take a guess at the answer. As the clue is that it's something that's yellow but which isn't a rubber duck, they might guess that it's a post-it note, banana, sunflower or lemon.
If they don't guess that butter is the answer, read them the second clue and ask them to guess again now that they have some extra details. Keep going until they either guess that the answer is butter or they run out of clues.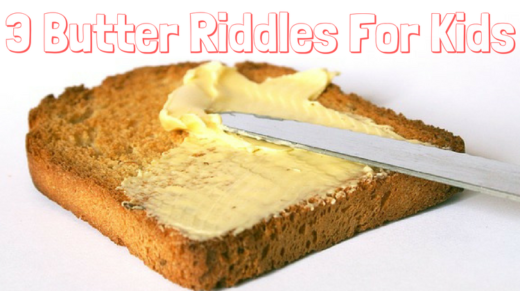 Butter Riddles For Kids
When it comes to popcorn flavors
This is the one that some like most
It's a type of dairy product
That you might spread upon your toast
~
I can sometimes be a stick
But I don't come from a tree
I can be spread on your toast
I'm a product that's dairy
~
What Am I?
I'm yellow but I'm not a rubber duck
I'm sometimes a stick but I don't grow on trees
I'm a type of dairy product but I'm not milk
I can be spread on toast but I'm not jelly
I can be added to popcorn but I'm not salt