We're continuing with our series of transport riddles today with five ideas where the answer to each one is a bus.
The first four of these are rhyming riddles, with the second one also working well with our other school riddles.
The fifth of these is a What Am I riddle. To use that one, read the clue on the first line to your kids and ask them to take a guess at the answer.
As the clue is that it's something that follows a route but which isn't a mailman, they might guess that it's someone delivering papers, an airplane or something else.
If they don't guess that a bus is the answer, read them the second clue and ask them to take another guess. Keep going until they either guess that the answer is a bus or until they run out of clues.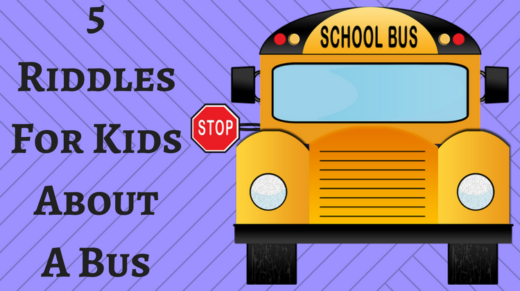 Bus Riddles For Kids
This vehicle makes frequent stops
So getting to places can be slow
In London they're usually red
The ones you take to school are yellow
~
This is something that's yellow
But it's not a leaf in the fall
It's a type of vehicle
Which takes you everyday to school
~
I'm a type of public transport
Which follows a certain route
The wheels on me go round and round
Of that there should be no doubt
~
This is a method of transport
It is what is used by Greyhound
According to a well-known song
The wheels on this go round and round
~
What Am I?
I follow a route but I'm not a mailman
I'm red in London but I'm not a telephone box
I'm sometimes yellow in the US but I'm not a taxi
I'm a mode of transport but I'm not a train
I have wheels that go round and round but I'm not a car
~
Don't miss out on more great riddles like these ones -
sign up here
to get our free riddles for kids emailed to you throughout the week.