Here are six riddles for kids where the answer is a broomstick.
Most of them are rhyming riddles and are great for using for Halloween games or any kind of activities that have a magic, witches and wizards or Harry Potter theme.
The final one is a little different though as it's a What Am I riddle. With this one, you should read the clue that's on the first line to your kids and get them to guess the answer.
If they're not correct, read the second clue and have them guess again. Keep going until they guess that the answer's broomstick or until there are no more clues.
If you like these ideas, you may also like our riddles about witches and Halloween.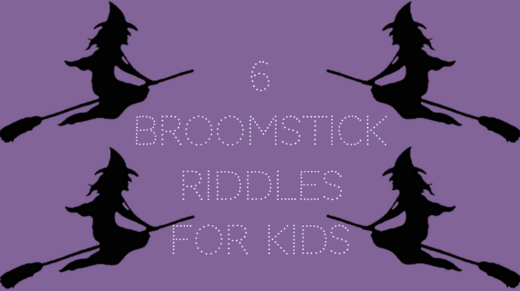 Broomstick Riddles For Kids
I am a household item
Which is used to sweep inside
And I'm a mode of transport
As I'm something witches ride
~
It is thanks to this item
That you can sweep the floor
It's also used by witches
So they can fly and soar
~
They are sometimes used for sweeping
And might also be used by a witch
It was the Firebolt model
Harry Potter rode to play Quidditch
~
This is something you can sweep with
But be careful as it just may
Get stolen by an evil witch
Who will use it to fly away
~
Unless you are cleaning the house
Try not to be caught with this thing
As people may think you're a witch
And are about to go flying
~
What Am I?
I have bristles but I'm not a toothbrush
I have a handle but I'm not a door
I can be used in the kitchen but I'm not a microwave
I can be sat on but I'm not a chair
I'm used by witches but I'm not a cauldron