Here are six riddles for kids where the answer is a book, so they're great for using with our other library, household item and school riddles.
The first five of these are rhyming riddles, with the word 'book' completing the rhyme of the fifth.
The sixth and final riddle asks your kids What Am I? To use that one, read the clue that's on the first line to your children and ask them to guess what they think the answer might be. As the clue is that it's something that has letters and numbers but which isn't a computer keyboard, they might guess that it's a cellphone, credit card or a billboard.
If they don't guess that a book is the answer, read them the second clue and have them guess again now that they have some additional information. Keep doing this until they either work out that it's a book or they run out of clues.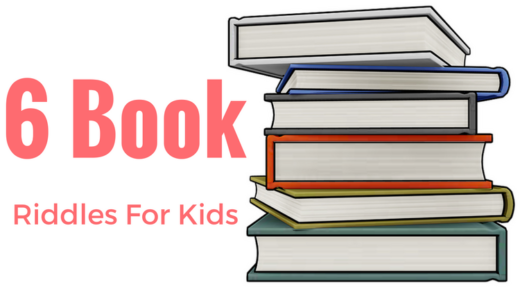 Book Riddles For Kids
Although this thing has a spine
It doesn't have a face
Although it is not clothing
It gets stored in a case
~
This thing has a cover
But it is not a bed
It has many pages
And is something that's read
~
A spine, no knees
Full of stories
You will find these
In libraries
~
I'm something that's been written
Although I am not a song
I can be a short story
Or a novel that is long
~
I come after check
Guide, match, note and cook
I'm usually read
Which means I'm a _ _ _ _
~
What Am I?
I have letters and numbers but I'm not a computer keyboard
I'm sometimes stored in a case but I'm not a cellphone
I contain paper but I'm not a ring binder
I have a cover but I'm not a pillow
I have a spine but I don't have any bones