Here are six rhyming riddles for kids where the answers are different Bible characters.
These are therefore perfect for using with our other riddles with a Bible theme.
If you like these, you may also want to check out all these Bible scavenger hunt ideas which can be perfect for using at church or with youth groups.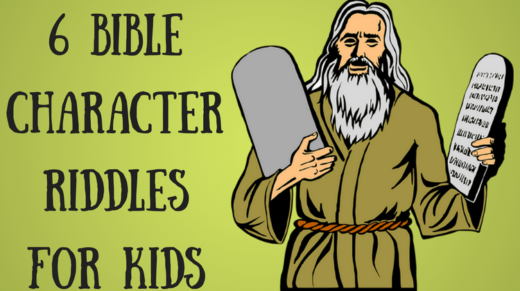 Bible Character Riddles For Kids
Jonah
Instead of going to Nineveh
This person decided to bail
Thrown overboard while out to sea
He was swallowed up by a whale
~
Joshua
When tasked with what seemed impossible
He didn't just refuse and frown
He marched the people round Jericho
And the walls came tumbling down
~
Moses
He led Israelites out of Egypt
And went up Mount Sinai alone
He came back down with ten commandments
Written on two tablets of stone
~
Jesus
He is someone who
Helped the blind to see
He is also part
Of the trinity
~
David
It's amazing what this person did
With a pebble and a sling
He got rid of a giant
And eventually became king
~
Eve
This woman was created
So Adam wouldn't be alone
And the way that God made her
Was by using Adam's rib bone