We're starting a new series today which is going to be focusing on things and places you'll find around the house.
Today's set of riddles for kids all have bathroom as their answer. The first six of these are rhyming riddles, while the seventh asks your children What Am I?
To use that final idea, read the first line of it to your children and have them take a guess at the answer. As the clue is that it has a mirror but isn't a car, your kids might guess that it's a motorcycle, a barber shop or a fitting room.
If they don't guess that the answer is a bathroom, read them the second clue and ask them to take another guess. Keep doing this until they either guess correctly or they run out of clues.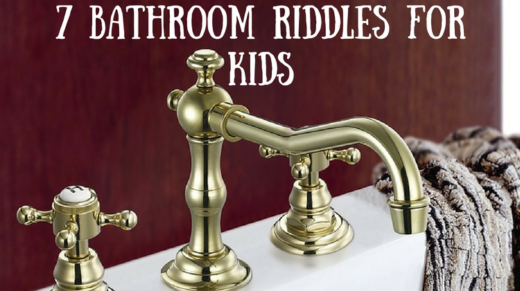 Bathroom Riddles For Kids
This is a part of the house
Where something can be flushed
It's the place you wash yourself
And where your teeth get brushed
~
This is somewhere in the house
Where a mirror can be seen
It's where you can go potty
Also where you can get clean
~
This is a part of your house
Whose name contains three vowels
It often has a mirror
A tub, sink and some towels
~
This is something in every house
Of that I am quite certain
It has a toilet, a tub and
Often a shower curtain
~
This is an area in the house
With a toilet and sometimes a bidet
There is a tub and / or a shower
Where you hopefully wash every day
~
This is an area in the house
That has a mirror on the wall
It is where you get cleaned up so you
Can be the fairest of them all
~
What Am I?
I have a mirror but I'm not a car
I'm where things get brushed but I'm not a horse stable
I can get steamy but I'm not a sauna
I'm part of the house but I'm not a bedroom
I have a sink but I'm not a kitchen