On this page we have a number of different riddles about bats written specially for kids.
The rhyming riddles could be used as part of an activity looking at nature or different types of animals, or with our other riddles about vampires and Halloween.
The final riddle also asks the question What Am I? When using this with kids, read them the first line and get them to guess what they think the answer is.
If they're not right, read out the second line and then have them guess again. Keep going until they work out the correct answer or they run out of clues.
There are also some ideas below for possible bat-themed prizes and costumes if you're using these as part of a game or at a party.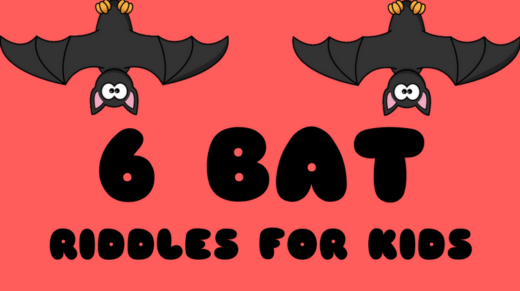 Bat Riddles For Kids
These winged creatures often scare people
If you touch one you are brave
They're often found just hanging out
Upside down inside a cave
~
If you see one flying around
You'd better be careful at night
As some turn into vampires
And will give your neck a big bite
~
The fact this mammal has webbed wings
Makes it a one of a kind
And contrary to the saying
None of these creatures are blind
~
This is a unique type of mammal
As its webbed wings mean that it can fly
They can find their way using echoes
For flying in both caves and the sky
~
It's black, furry and flies about
Try not to be scared if you can
It likes to hang out upside down
And Bruce Wayne is this type of man
~
What Am I?
I'm black but I'm not a marker pen
I'm a mammal but I'm not a whale
I can fly but I'm not a plane
I go before 'man' to make a superhero but I'm not a spider
I might be found in a cave but I'm not a stalagmite
Bat Prizes
As mentioned above, here are several ideas for costumes, toys and other prizes that could be used for bat-themed activities – just click on the images to get more information on Amazon: