For the last few weeks we've been publishing a series of fruit riddles. We're continuing that series today with six that all have an apple as the answer.
The first five of these rhyme, with the word apple going in the missing space of the fourth riddle.
The sixth of these is a What Am I riddle. To use that one, read the clue that's on the first line to your kids and ask them to guess the answer.
As the clue is that it's something that has skin but which isn't a person, they might guess that it's an animal, a banana or a potato.
If they don't guess that the answer is an apple, read them the second clue and ask them to try guessing again. Keep doing this until they either guess that an apple is the answer or they run out of clues.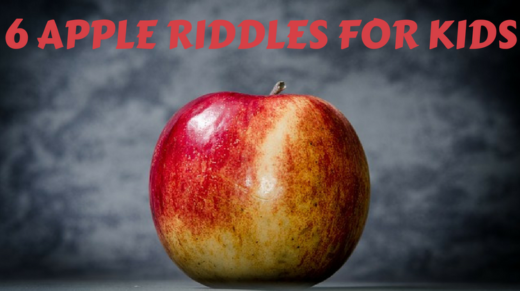 Apple Riddles For Kids
This is a popular fruit
Which is usually red or green
You eat them or drink their juice
And bob for them at Halloween
~
I am a small round fruit
But I'm not a lemon
I get baked in a pie
Along with cinnamon
~
This is something that grows on a tree
It is a fruit that is green or red
It's said gravity was discovered
When one of these fell on Newton's head
~
What is the name of a fruit
That is often paired with pork?
The Big _ _ _ _ _ is a name
For the city of New York
~
This is a type of fruit
On which you can dine
To get another fruit
Put it after pine
~
What Am I?
I have skin but I'm not a person
I can be peeled but I'm not a potato
I'm a fruit but I'm not an orange
I grow on trees but I'm not a banana
I'm usually red or green but I'm not a grape