We're continuing our series of transport riddles for kids today with nine which all have an airplane as their answer.
The first eight of them are all rhyming riddles, with the word 'airplane' completing the rhyme of the eighth one.
The final idea is a What Am I riddle. To use that one, read the clue that's on the first line to your kids and ask them to guess what it is that you're describing.
As it's something with a nose but which isn't a dog, they'll probably guess that it's another kind of animal or a person. If they don't guess that the answer is an airplane, read them the second clue and ask them to take another guess.
Keep doing this until they either guess correctly or they run out of clues.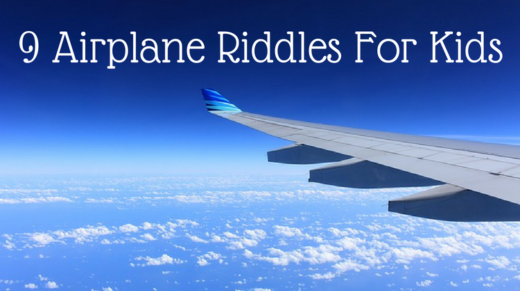 Airplane Riddles For Kids
This carries lots of people
As it's a mode of transport
You can see a lot of these
If you go to an airport
~
When people board this type of transport
Into different cabins they are split
It has wings, a nose and a tail
And the pilots fly in a cockpit
~
This is the thing that you might take
If you're wanting to travel abroad
A famous type of this transport
Was supersonic and called Concorde
~
If you travel overseas
This is the transport you might get
As it flies up in the sky
And it's also known as a jet
~
Although I'm not a bird
I have wings so I can fly
I can help you travel
By jetting off through the sky
~
I am a mode of transport
On each side there is a wing
Some are made by Airbus
Others are made by Boeing
~
You might use this to go overseas
But it doesn't have any sails
Instead it flies high up in the sky
And sometimes leaves behind contrails
~
This is something you'd board
To take you over to Spain
As it can fly you there
The answer is an _ _ _ _ _ _ _ _
~
What Am I?
I have a nose but I'm not a dog
I have a tail but I'm not a cat
I'm made of metal but I'm not a fork
I have an engine but I'm not a car
I transport people but I'm not a train
I have wings but I'm not a bird